The 3 Best Things and 3 Worst Things about Dark Phoenix
Before I start this review, I want to let everyone know, I am a MASSIVE X-Men fan. I love the comics, I love the animated cartoons, and I have loved some of the movies. So I am examining this film both as a movie and a fan of the X-Men.
Now, to be honest, I didn't think this movie was even going to be released. The X-Men films have been earning less and less money at the box office. And now that Disney owns Fox, it's looking like Kevin Feige is ready to snap his fingers and recast these characters (with only Ryan Reynolds surviving).
So what's the point of this film? Yes, it's established as an ending in all of the advertisements, but we've seen this all before with X-Men: The Last Stand. I understand the Dark Phoenix saga is an iconic storyline (trust me, it's one of my favorites), but the first adaptation of this saga was not that great and they hired the same person (Simon Kinberg) to repeat the same mistakes. You know what they say: fool me once, shame on you; fool me twice… still shame on you, you have great material to work with.
Now enough with my rambling, here's what I think were the three best and three worst things about Dark Phoenix. We'll start with the worst, to end on a good note.

Worst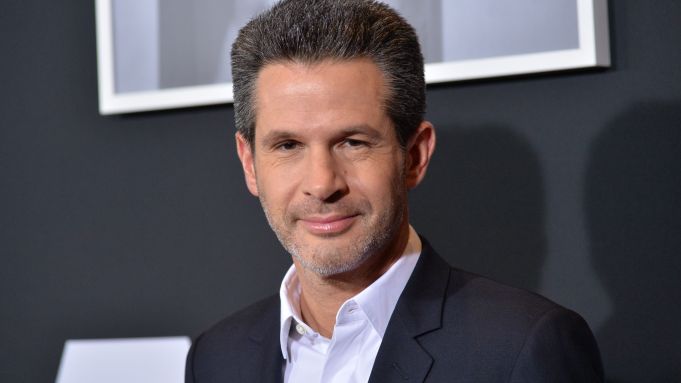 As I stated above, I'm frustrated that the same person was hired to do the same X-Men storyline that he did over a decade ago, just with a different cast. With X-Men: The Last Stand, he was the writer and with Dark Phoenix, he's the director, producer, and screenwriter. Kinberg's added presence was not a benefit to this movie, it was a hindrance.
I understand why Jennifer Lawrence was originally cast to be this character, she was hot off of Hunger Games. And I get that they were trying to make Mystique another Professor X or Magneto figure, just a different option. But this portrayal is not Mystique. Mystique is a villain, maybe an anti-hero. And it would be nice if she operated in some kind of grey zone, but here Mystique is this motherly character and that's just not her. And Mystique doesn't use her powers once in this film and that's a tragedy.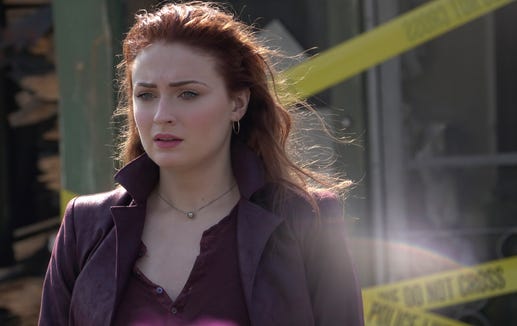 I just had to include this because I ranted about this to my sister-in-law. Now, this isn't Sophie Turner's fault, it's the styling team on the film. Throughout the movie, I was extremely frustrated with Turner's makeup, costuming, and hairstyling. Some of the most iconic images of Jean Grey come from Dark Phoenix. And I think visuals, especially makeup, costuming and hairstyling, are extremely important. Just look at the recent poster of Wonder Woman 1984. So why was Turner's Jean Grey styled with a drab trench coat and flat hair? She doesn't even get a "power-up" suit at the end of the film and that's just wrong.
Sophie Turner, Michael Fassbender, and James McAvoy
I'm combining the three best things about this movie: Sophie Turner, Michael Fassbender, and James McAvoy.. I love Michael Fassbender and James McAvoy in anything they do and they didn't disappoint as Magneto and Professor X respectively. And Sophie Turner was fantastic here; I believed her as Jean Grey and I loved how powerful Jean Grey was in this film. And Sophie Turner sold those powers beautifully.
Overall, I think you should only see this movie if you're X-Men fan, otherwise I personally wouldn't recommend it. Here, the bad definitely outweighs the good.